Dreamed of a home that has those cool waves of the ocean, the roughness of the sand, or the beauty of the shells? You can really do that. It is not uncommon to find houses with beach styles in their interior for the entire house. Most often, it's the bedroom or the living room, but to tell you the truth, the dining room can also get that look. Let's take a peek!
Your dining table will look more appealing aesthetically if you add a few beach embellishments. It is best to have shell chairs around your dining table. If blue is the predominant color in the room, choose a chair with coral or green accents.
Beach style dining room has a nice-looking caged chandelier on top that features wood plank flooring and a double door that leads out to the balcony. An indoor plant atop the natural wood dining table decorates this room with black chairs. Make it your own; add a mid-century chandelier and colorful furniture to transform your living room or dining area into a contemporary retreat.
Charming rattan furniture set with a glass top can create a Coastal Charm. Get your morning coffee and breakfast while enjoying the views and feel like you are on vacation. The addition of plants enhances your space's warmth and inviting atmosphere. Just give it a self-touch and make the classic look modern.
Here are some amazing coastal designer dining room ideas that can help you capture the sunny and breezy vibes of the sea.
---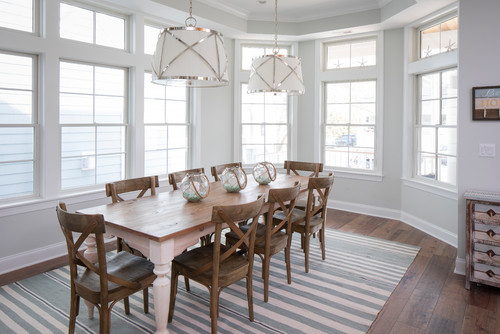 Photo by Michael Pagnotta Architects pc
---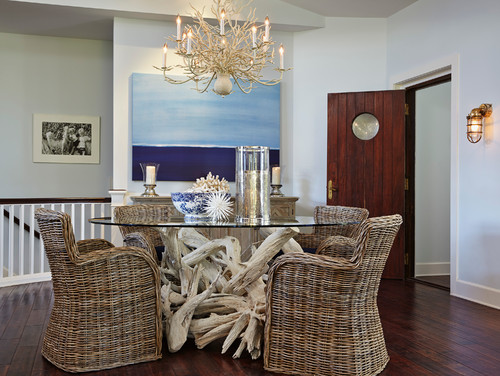 Photo by Seaside Interiors By Our Boat House
---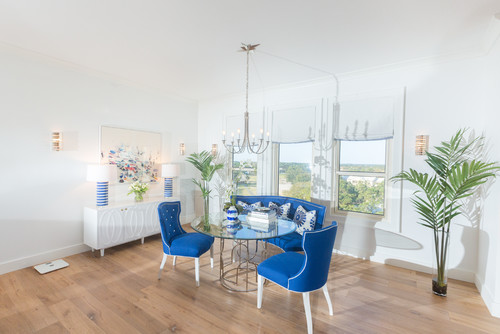 ---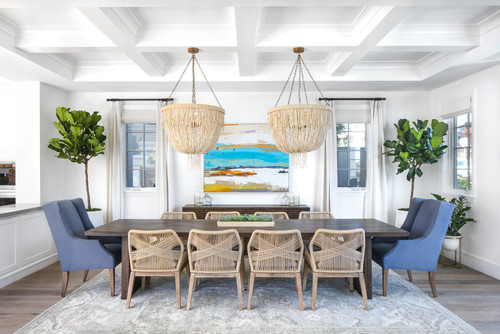 Photo by Lindye Galloway Interiors
---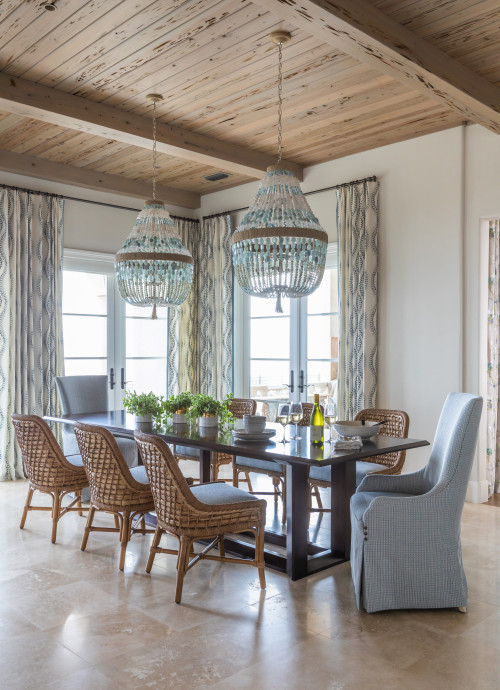 ---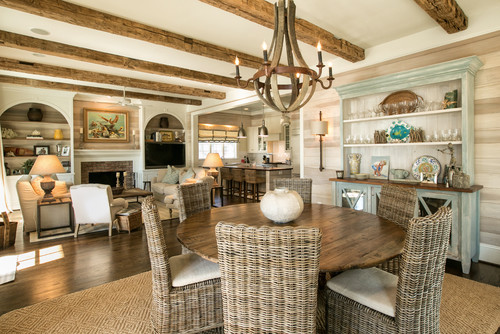 Photo by Dempsey Hodges Construction
---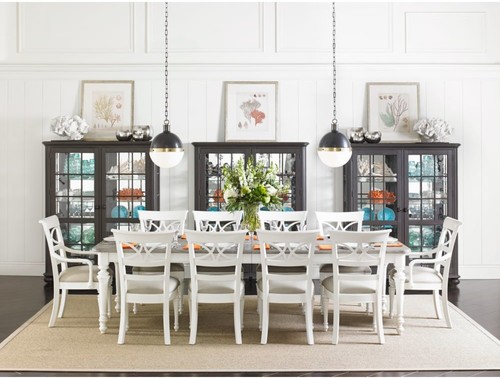 Photo by Stanley Furniture Co Inc
---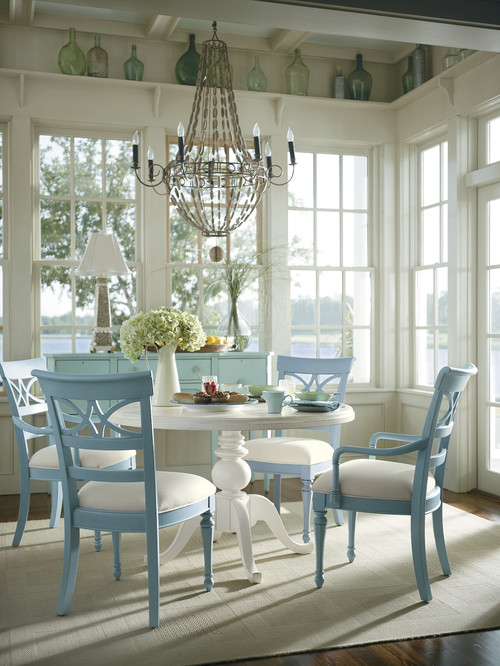 Photo by Custom Furniture World
---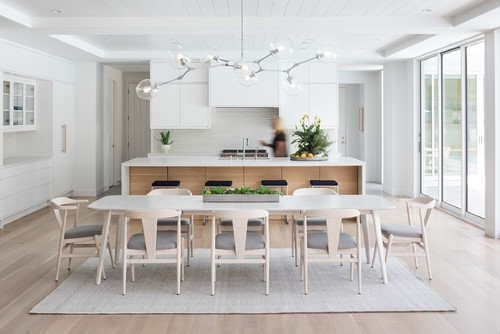 Photo by Andrea Swan – Swan Architecture
---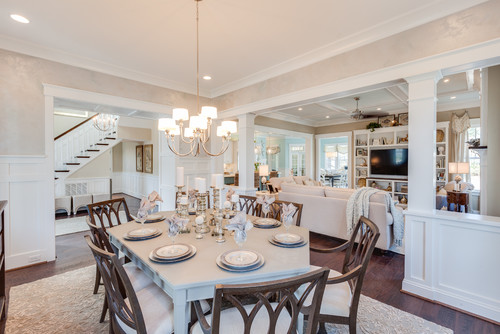 ---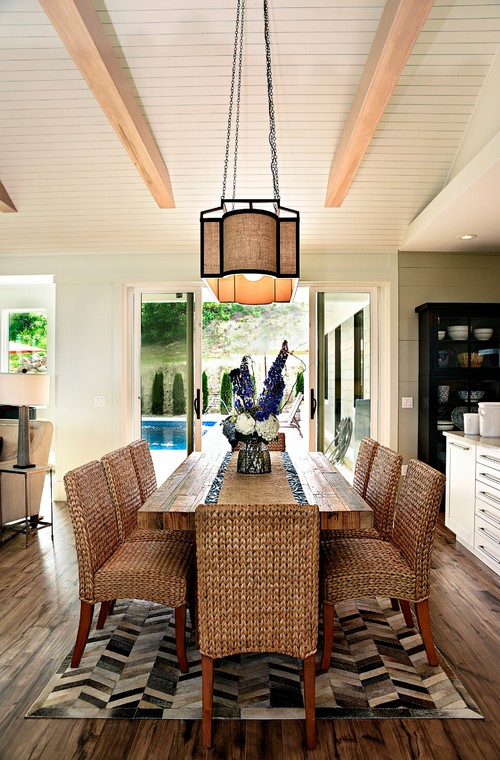 ---